Automotive Digital Marketing: Your First Date
The car-buying process has almost moved completely online, much like dating.
Consumers know everything about you before they even walk through the door. It's only a matter of time when buying a car is as easy as ordering take out. Whether you're an OEM executive, participating dealer, marketing manager, automotive advertising agency, or digital gun-for-hire, this guide will help you better understand the automotive digital marketing landscape. In addition, it will provide you with information on how to get more out of your automotive marketing strategies.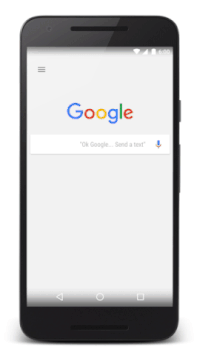 Parts Two and Three will unveil challenges and some ideas on how to approach them. The following articles will comprehensively focus on each digital channel: SEM, Display, Social, Video, and SEO, to help improve ROAS and decrease friction between advertising efforts that often cannibalize each other.
She Likes Roses, Stop Buying Her Tulips
Traditional TV and newspapers continue to grab the lion's share of attention even though digital-first advertising strategies have proven successful – see Volvo's The Greatest Interception. If you're not thinking and buying digital-first, you'll remain stuck in the slow lane with the horse-and-buggy. Don't believe me? Here are a couple automotive digital marketing stats to help convince you.
Digital advertising spend has surpassed TV
Digital is the top channel for automotive influence and information to guide car purchases
Online video influences car purchases more so than TV, newspapers, or magazines
6 of 10 car buyers research online while on the lot to help them make a decision
Car buyers visit showrooms only one time before purchasing; formerly +4 times
*2017 AdAge; 2016 PriceWaterhouseCoopers; The Digital Auto Shopper 2016; 2016 TNS Media Consumption Report; Study Methodology: McKinsey 2016
Do this:
(!) Flip your channel buying model on its head if you haven't already. Develop channel-specific creative instead of rolling out one size fits all TV ads, keep in mind, most of your viewers are watching content on their phones. Shift budget to online channels, where people are and where you can measure. Think mobile when users are on the lot – they'll be comparing other models and brands when there.
We're Not the Hottest Car in the Bar
Consumers are happy to pick something else – 80 percent of consumers bought a different car than the brand they originally searched for (Google Case Study, 2013). People not only buy a brand, they buy a dealer. 1 of 4 buyers who don't have a good dealer experience switched brands just to have a better experience (Road to Winning Drivers – Aftermarket Service, July 2013).
Do this:
(!) Be there for every step of the journey. Invest in remarketing using one data source across channels. Use this same pool across tiers (e.g., National, Dealers) to alter messaging or pause/activate ads based on position of the consumer in the buying process.
(!) Improve the customer experience by providing information early on in the process (e.g., include the price in ads) and guide them with immediate solutions as chat functions (e.g., message extension in search, AI chat tools like automated website/Facebook messenger bots).
What We Want is Not What We Have
The future of car-buying is going to look a lot like Amazon, but it's not there yet and we're our own bottleneck. The technology exists, but protectionist regulations are stifling full adoption. Multiple surveys concluded more than half of those surveyed would place the entire process online if available (51% Study Methodology: McKinsey; 75% Accenture). Some brands have attempted to do this already: Vroom, CarLister, CarsDirect.com, Roadster, Shift Technologies, Beepi, Carvana, Carlypso, etc. GM plans to enable online car buying capabilities soon. Here's what the buying process could look like.
A. Discover exactly what you want online (rich images and videos). Google's already doing their part.
B. Research details (virtual car building) and peer reviews online. Check out this video on what Toyota is doing with The Collaborator.
C. Test drive (virtual tour and augmented reality). Similar in The Collaborator.
D. Buy it online at the best price – what you see is what you get; you do not need to submit personal information (e.g., email, phone number).
E. Have it shipped to your door with keys in the mail.
Automation isn't going to stop. Don't believe this? Two things to consider:
Amazon found a way to remove the middleman in retail and place the entire buying process online without consumers ever contacting a

human

; now their net worth is nearly twice that of Walmart.

47% of today's jobs could be automated in the next 2 decades (Economist "Coming to an office near you", 2014; Oxford University, 2016).
Do this:
(!) Most online sites require you to submit your email before revealing the price you will pay. Often, you must wait for customer service to email you. People know what they want now more than ever, they don't want to be sold, they just want a streamlined process. Don't be shy on revealing prices right at the beginning or gathering emails later in the process.
Wait for the Right One. Until Then, Have a Backup Plan
It will be a beautiful day in analytics paradise when eCommerce is fully enabled for automotive digital marketing. Until then, we cannot effectively track direct sales. Attributing success to the correct channel can be difficult, although we can come close.
New technology has allowed us to measure footfall on lots. Google uses GPS technology and logged in devices to determine when a user clicked a paid search ad then visited the lot. BMW UK and Hyundai UK are already seeing benefits in measuring ROAS from "store visit" conversions – 174:1 and 173:1 ROAS, respectively (2016 Google Case Study: Hyundai Motor UK Ltd and BMW UK).
Do this:
(!) Be ready to set up resources to enable eCommerce. Use a CRM tool that can easily communicate with ads to dynamically update prices, show models in or out of stock, etc. Until then, setup incentives to close-the-loop on connecting your ads with purchase (e.g., sign up for your first free oil change). Most software cookie windows are customizable so unless the consumer clears their cache, you can likely count this. Just make sure to look at different attribution models to see make sure you're giving some credit to the original source.
When Your Date Goes Out with a 'Friend,' Don't Worry
Don't be jealous when it comes to ridesharing. People who use car sharing services still buy – 80% bought or leased and 22% planned to (ThinkWithGoogle "What These 3 Auto Trends Mean for Brands" 2016).
Do this:
(!) Consider working with ridesharing partners – here's one idea, Brand sponsored LYFT rides to pick you up when waiting for your car to be serviced.
One Man's Trash is Another Man's Treasure
OEMs like GM are getting into the used car game. Not only this, but explicit searches for used cars are searched 1044% more often than explicit searches for new cars (Google Keyword Tool, US 2017).
Do this:
(!) Consider a used car strategy. Someone looking for a used car may just be price conscious and open to recommendations. Offer them new car options that fit their price range – here's my personal true story, I actually bought a NEW Nissan Versa when I was originally looking for a used car from another brand. Tandemly promote used models alongside new models to build brand loyalty. When the consumer is ready to buy new, you'll have a better chance of them thinking of you first.
In Part One we've covered the automotive and digital landscape. Next, we'll tell you what the best time is to engage with your potential customers (audience targeting), remove friction in the relationship between the three automotive tiers, and provide other helpful tips. Part Two, A Dating Guide to Automotive Digital Marketing.
If you want to learn more about how we can accelerate your automotive digital marketing campaigns, drop us a line. We'd be happy to conduct a free campaign diagnosis to make sure you are ready for the road.